Meet Our Chiropractors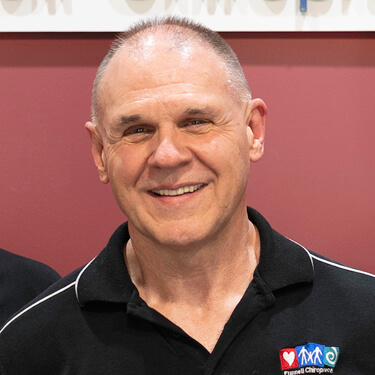 Dr Ross E. Funnell, Chiropractor
After recognising the benefits of chiropractic care to health I was inspired to become a chiropractor at the age of 18.
I considered that this was a unique approach to health and vitality and wanted to educate and provide care to others. I consider I was very fortunate to be able to travel to the USA from New Zealand and receive a chiropractic education.
Dr Funnell, Chiropractor graduated from Palmer University of Chiropractic with a Doctor of Chiropractic Degree in 1977. He then moved to Rockingham in 1981.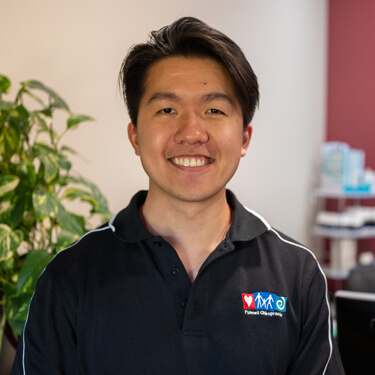 Dr Ken Win Kok, Chiropractor
Dr Ken is our newest associate to join Funnell Chiro in 2019. He was a former leader of the Chung Wah Lion and Dragon Dance troupe of WA where he obtained multiple injuries. Treatment of those injuries grew a passion to treat others, sparking his interest in becoming a chiropractor.
Dr Ken graduated from Murdoch University, Perth, with a Bachelor of Chiropractic Science and a Bachelor of Clinical Chiropractic. His treatment modalities include soft tissue therapy, dry needling, and manual diversified adjusting.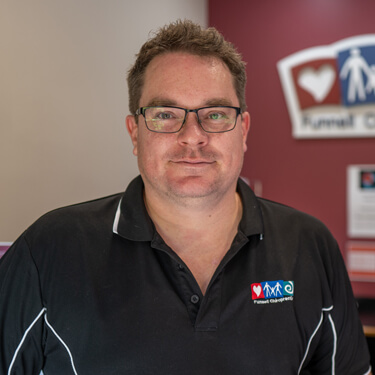 Dr G. Blake Lucas, Chiropractor
Blake completed his Master of Chiropractic at Macquarie University in Sydney having already obtained a Bachelor of Science, majoring in anatomy from the University of Western Australia.
Since 2003 he has worked throughout Western Australia in private practice and as a chiropractic locum. He joined our team full time in 2010.
---
Meet Our Chiropractors | (08) 9527 6168